These courses are for people who seriously question the conventional way of being with horses and no longer want to control or train their horses into strict obedience. If you're looking for an honest and deep relationship based on trust and natural communication, then I'd like to invite you to explore these courses:
The first course 'You and Me' is about how you can heal and transform your own relationships, and we'll also talk about how you can help your horse to heal. With the second course 'Free Together' you'll built the relationship with your horse from the ground up completely new, using the principles of Peaceful Togetherness and Nonviolent Communication. The course 'Adventure Walk' then focuses specifically on your communication when you're out for a walk and how you can offer your horse peaceful solutions to questions or strategies it may have, so that your walks together will soon be a pleasure for both of you.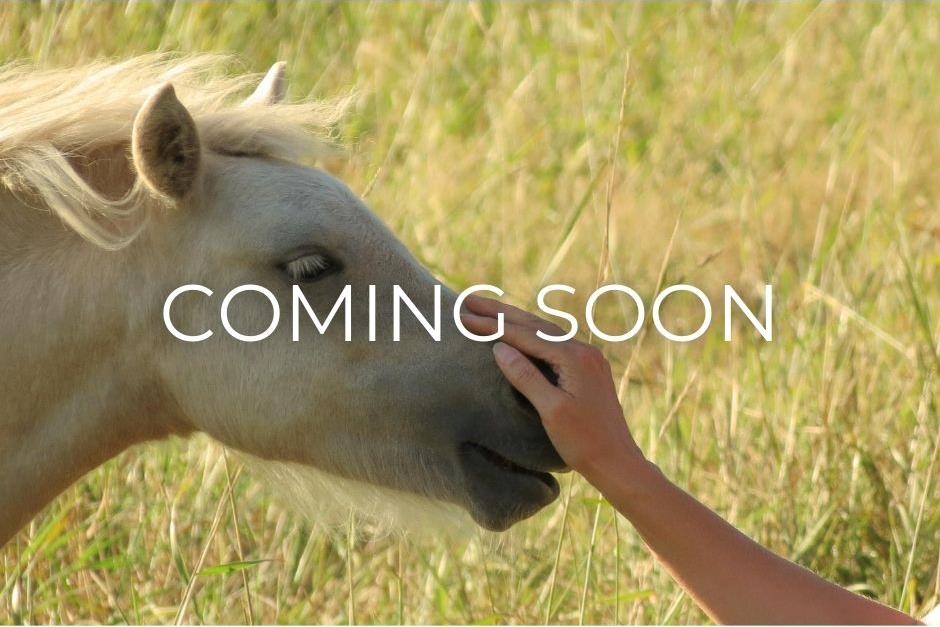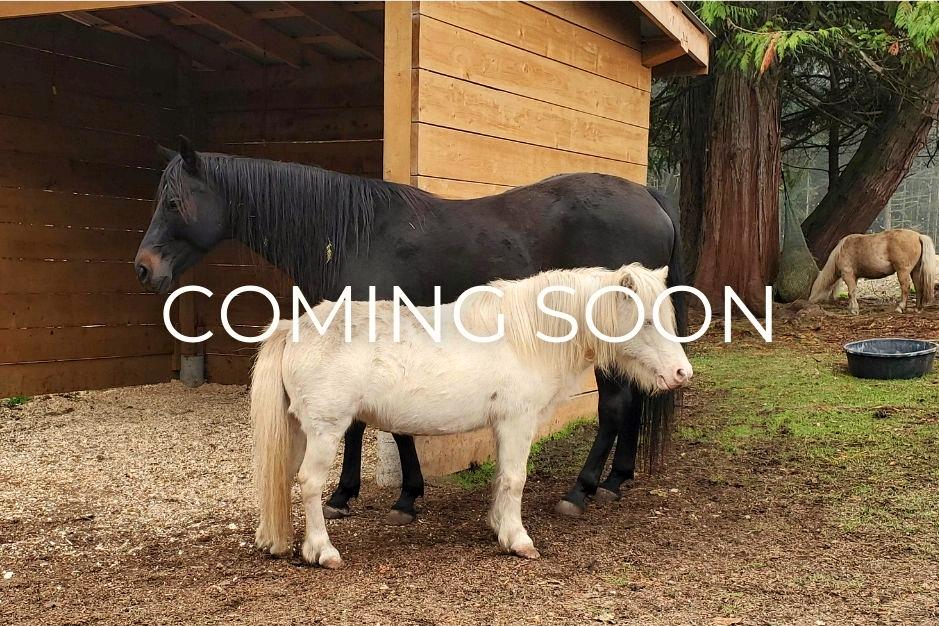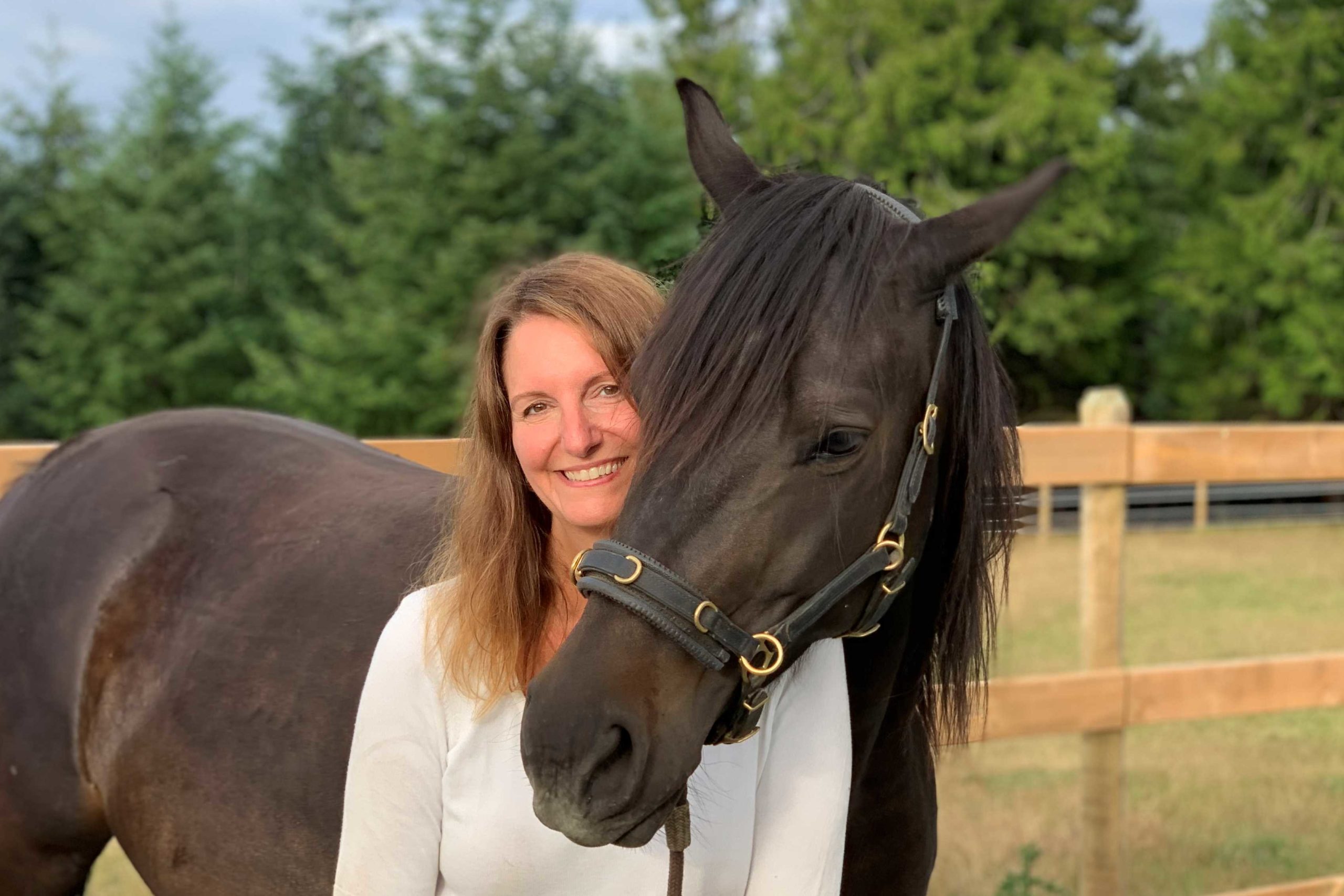 You would like to go for long walks with your horse, have fun together and experience adventures. You want to communicate with ease and handle challenging situations peacefully. And maybe you already take your horse out for walks and you'd just like to get a few tips on how to be even more peaceful in your communication. But maybe it's a real challenge to take your horse out for a walk. Challenges that make you feel like you are reaching your limits with the peaceful way. How are you supposed to convince your horse to keep going if it stops – without driving it? How are you supposed to keep your horse from grazing – without pulling on the rope? How are you supposed to keep your horse from speeding up and passing you – without using pressure and force? How are you supposed to go for a relaxed walk with your horse – if it is constantly nervous and all you do is looking around for possible dangers?
Doubts and the fear of getting into a situation that is overwhelming or even dangerous prevent you from enjoying your walk with your horse, or maybe you're not going out at all right now. And all these thoughts, doubts and fears are completely understandable.
This is where this course can accompany you step by step on your journey. Be it, if you just need a few tips, or if going out for a walk with your horse seems almost impossible right now. It can help you to find peaceful answers to your horse's questions and strategies and will allow you to handle challenging situations with more ease and self-confidence. In this course I share tips, ideas and also demonstrate practical answers to strategies our horses use. We will talk in depth about stopping, pushing, passing, turns, challenging situations connected to pulling to and not wanting to leave grass and how to handle scary situations. The ideas, inspirations, suggestions and practical videos will soon make it possible for you and your horse to have a wonderful Adventure Walk.
'Adventure Walk' is a two week course and consists of 10 videos, altogether over 3 hours of playtime. Two videos are general tips for your walk and eight videos will address certain situations you might encounter on your walk. Of course you can watch the videos at your own pace, they will be accessible to you for lifetime.
This course is ideal for you, if you'd like to transform the walks with your horse into peaceful adventures. This course, however, is not for you, if you want an obedient horse that functions and also if you're not willing to gently look at your part of the relationship as well. Because everything that happens on a walk is just a reflection of what's already there at home. And that's why it's so important to pay attention to our everyday interaction when our horse is free, to our communication but also to our own thoughts, energy, and how we treat ourselves and our horse.
And all that comes before we go out for a walk. How do you live? How does your horse live? How do you interact when you are free together? Are there already some problems, miscommunication, and difficulties? Or do you and your horse already live a fulfilled, balanced, exciting life? If we take a look there as well, maybe even before we start going out on adventures together, we often already recognize possible causes for our challenges. And new, peaceful solutions and possibilities often open up by themselves.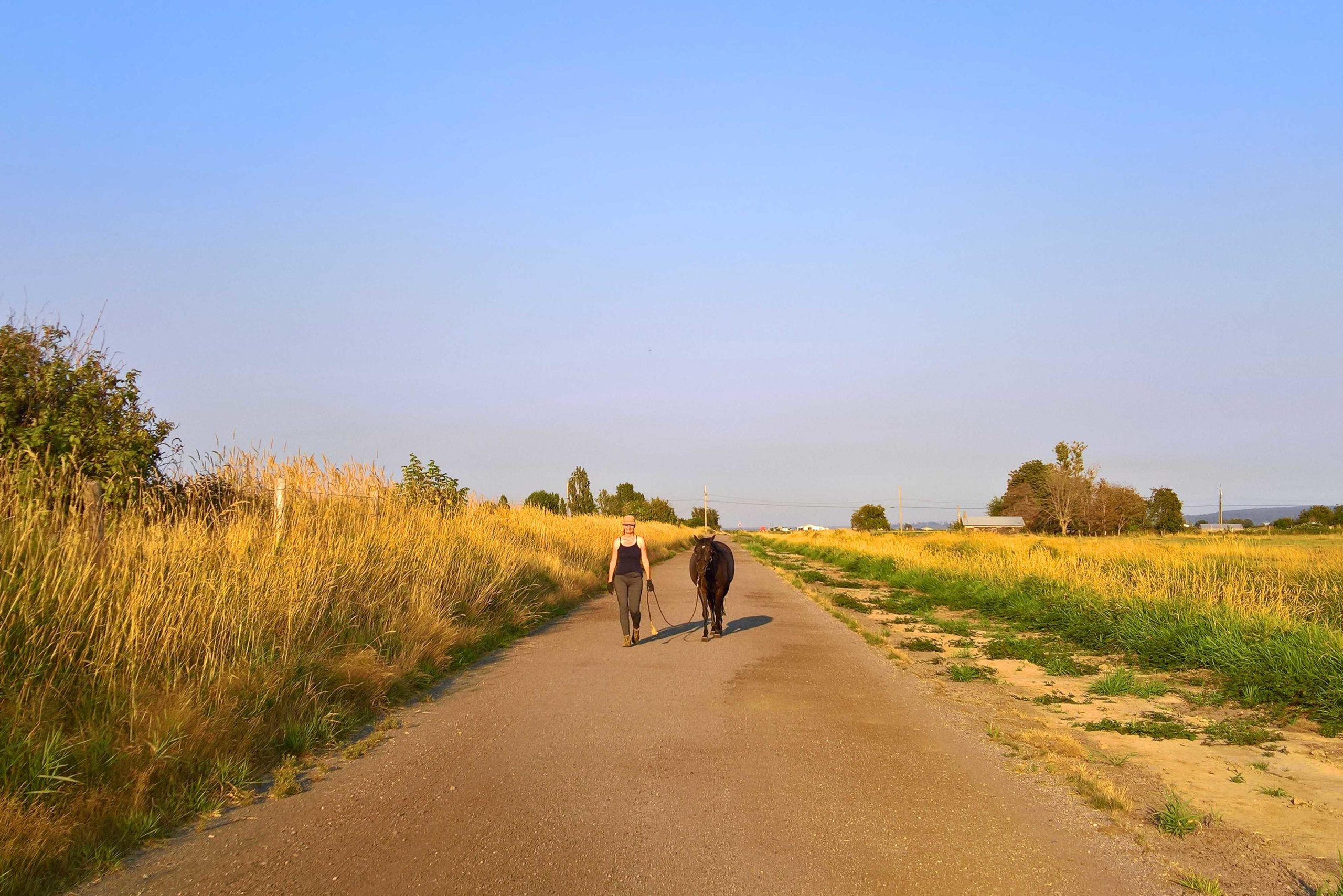 $222 CAD
Investing in the relationship with your horse, not knowing the outcome is a big step, so I'm very happy to answer any questions you might have. You also have a 3 day money back guarantee, no questions asked. Just contact me for the return.