Your Journey into a new Togetherness with your Horse. Towards Freedom will provide you with a Backpack full of Inspirations, Tools, and Skills for a profound Transformation and inner Development.
Find out what your horse – who is so close to you and knows you so well – wants you to know about you and your relationship. With this knowledge that your horse tells us through its behavior, and also energetically, we will – together with your horse – transform these beliefs, themes, and patterns step by step, so that you will come back into your full power – into ease – and joy.
Your inner development and growth will automatically change the behaviour of your horse, because your intention, body language, and physical expressions will become more and more aligned and authentic, something that your horse – who reads you every second – will immediately recognize.
At the same time, you'll get a backpack full of inspirations, ideas, and tools on how you can help your horse on a psychological and energetic level to find back into physical, emotional, and behavioral balance. This also gives your horse the space and opportunity to express itself much more openly and meet you in a new way.
If your horse has a deeper emotional or behavioural injury, we will work together to create a plan to heal or 'over-write' this negative experience with e.g. positive reinforcement to allow your horse to shine again. This will allow your relationship to continually develop on a level beyond what you have thought possible before.
THE RELATIONSHIP
Become aware of your horse's imbalances shown through fight, flight, freeze, appease behavior, or body tension. Discover if it's only based on your horse's experience or if it has it to do with the nature of your relationship and that the horse mirrors or shares a theme with you. If it has to do with you, you'll be empowered to take ownership of your part and to release your horse from it.
Tools:
Get an overview of common relationship styles found in the horse world like people pleaser, skeptic, and controller and let's find out with a video analysis what it means for both of you. Release your horse and yourself from entanglement with a guided meditation.
HEALING WITH YOUR HORSE
Reclaim the power of your life energy and awareness and help your horse heal its past and to overcome its trauma-based behaviors on a physical and emotional level. If it's a shared theme, we often need to heal our own attachment wounds as well, otherwise, we can get stuck in supporting our horse. If you feel it's a shared theme, I'd love to accompany you on your own healing journey with my program 'Towards Self Love'.
Tools:
What is emotional healing? On which levels can we connect? Are there limits in healing our own horse? Support your horse with techniques like Shared Mindfulness, Constellations, and Reiki.
BI-DIRECTIONAL COMMUNICATION
Through a deepening connection with yourself and a profound understanding of how horses think, feel, act, and communicate, you'll be able to create a friendship that is beneficial and fun for both of you, with your very own vibrant and peaceful way of communication, that is solely based on your own values. Learn how to set your boundaries peacefully, but clear.
Tools:
Learn everything about the natural levels of communication with horses: energy, body, and touch language. Follow your intuition, be patient, trust yourself, and create positive experiences together. Change your perspective with a guided meditation.
DAILY TOGETHERNESS
Practice everything you learned about boundaries in your own, authentic way as a gentle, sensitive person who wants nothing more than a good relationship with your horse. Let's also talk about nonviolent communication, safe handling, and how to prepare your horse at your own pace for your future adventures in unfamiliar terrain with shared mindfulness, systematic desensitization, positive reinforcement, and counter conditioning.
Tools:
Get concrete solutions on how can you practice setting your boundaries naturally and peacefully. Learn how you can handle fearful and defensive behaviors as well as separation anxiety.
You are the Expert for your Horse and your Relationship. What this Program can do, however, is give you new Inspirations, Tools, and Approaches, so that you'll be able to go your unique way from now on independently and self-determined.
Hi, I'm Britta, Empowerment Coach, Registered Counselor, Lawyer, Mediator, Certified Equine Facilitated Wellness Professional, and Human & Equine Reiki practitioner. In the video, I talk about my very own story and why I'm so passionate about building a relationship with our horses based on freedom, self-love, and understanding.
Towards Freedom is available as 1 : 1 mentoring (start any time) and as a group program. The group program starts 4 x a year on the last Sunday of every January, April, July, and October at 10 am PST. You can book the group program now and are automatically on the list for the next start date. You'll also have immediate access to the course material.
What you'll get:
➔ 4 Zoom meetings (1.5 h)
➔ Up to 4 Video analyses. Work with your horse as your time allows and we look at it later together during our Zoom calls
➔ Detailed materials, incl. audio files with guided meditations, exercises, inspirations, and workbooks
➔ Email support throughout. So, you're never alone with possible doubts, worries, questions, or your successes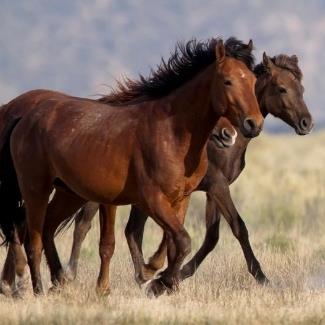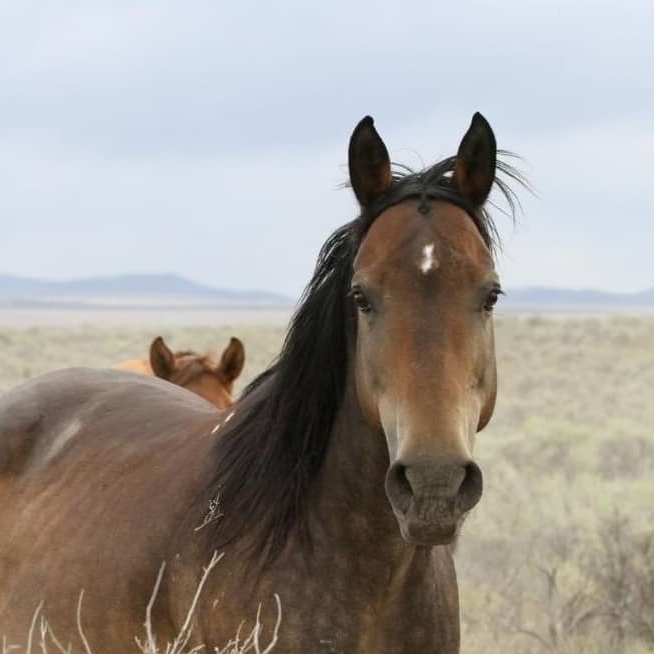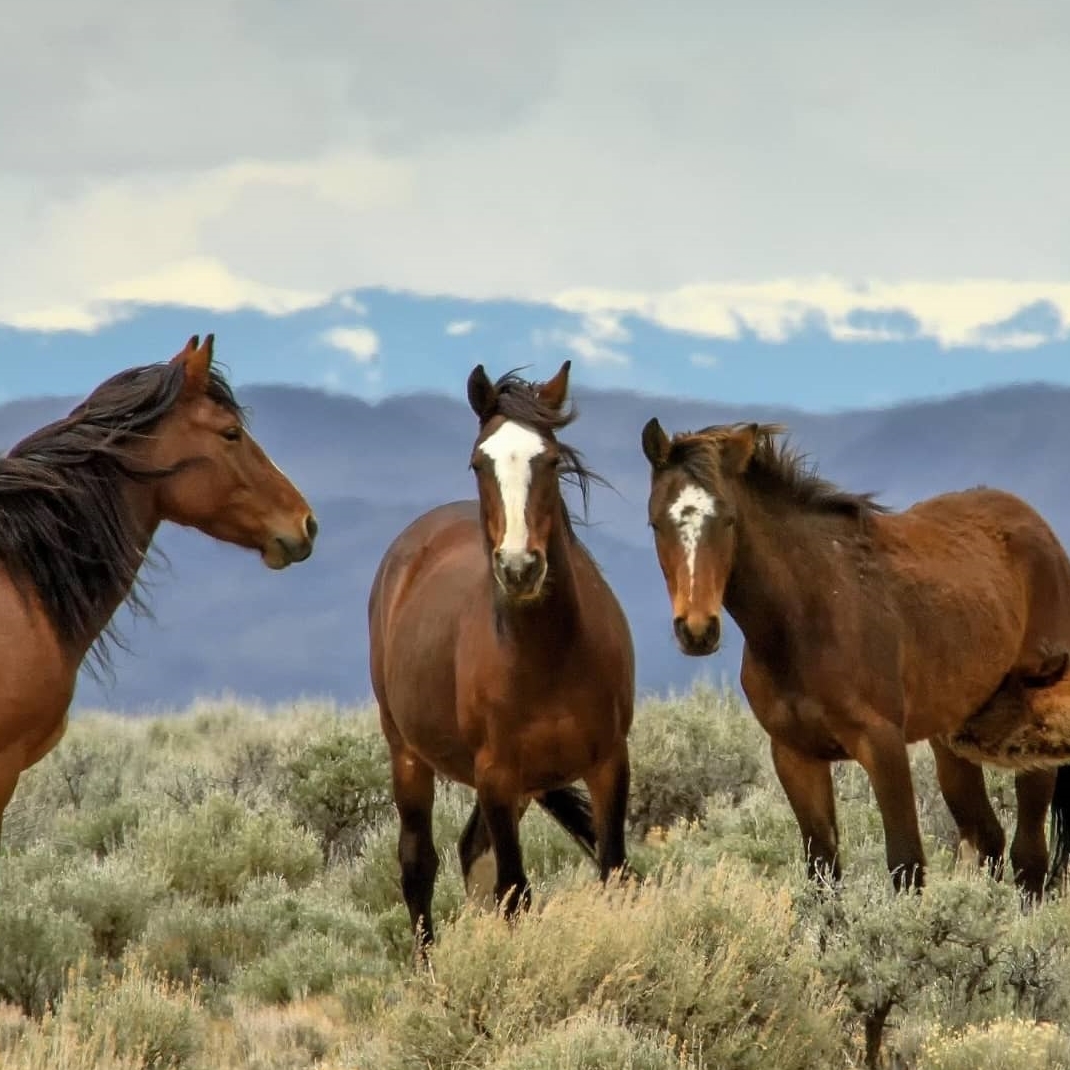 ➔ If you're not sure if this approach to being with horses is really what you want.
➔ If you're not ready to take an open and gentle look at your side of the relationship.
➔ If you don't feel comfortable sharing your worries, fears, and experiences with someone else. And I totally understand this, I always wanted to find solutions on my own. But once I was ready to accept personal mentorship, the relationship with my horses blossomed. It's about emotional support, making sense of everything, having a second pair of eyes on the situation, and then – coming up with new ideas and creating powerful solutions together. So, if you're still unsure if this approach is the right one for you or if you have any other questions, just send me a message below or just book your free Discovery Call – and let's talk about everything together.
Imagine your Horse chooses to be with you. Not because it has to, but because it wants to… Let me inspire you to realign with your authentic self and support you to empower your Horse to heal and grow by providing all the Tools you both need to transform your Relationship.
Let me invite you to send me a message below to book your free 20-minute Discovery Call. I can't wait to hear from you and your horse. I'll answer usually within 24h.