4 Steps in 4 Weeks TOWARDS FREEDOM is an online PROGRAM where you'll be empowered to reclaim your LIFE ENERGY and AWARENESS and help your HORSE heal and grow on a physical and emotional LEVEL
If you're starting to question the traditional way of being with horses more and more,  or if you wonder if your horse's behaviors or physical imbalances could have a deeper meaning, and if you're open to exploring your connection and path together even further by opening yourself to the 'messages' your horse has for you, then welcome to your journey Towards Freedom!
Expand the bond with your horse, learn to play with your Intuition, experience the freedom to explore your relationship in new ways – and learn about yourself. Connect with your inner strength and intuition and discover who you both are at your core!
Our social system is based on fear and control, and we apply its principles to the horse world. This creates trauma in our horses in the same way it does in us. Horses show signs of this trauma through fight, flight, freeze, appease behavior, or by being physically tense or unsound. Are you open to listening to your horse's messages?
When our horse is resistant, shut down, or very nervous then this is a 'message' from our horse that something is out of alignment, and it bravely asks us to look beyond training and question if what we're currently doing together is in line with our authentic self or if it's time to transform the relationship and to grow together with our horse.
We start your journey together by listening to your horse's emotional, physical, and behavioral 'messages' and explore if they are solely based on experiences your horse made or if it mirrors or shares a theme with you. You'll then be empowered to help your horse process and heal its past experiences through various healing techniques. The next step is to create your future relationship. Discover all about the three natural levels of communication and how to set your boundaries peacefully. With that, you and your horse can develop your very own, unique 'language'. In our last session, we'll prepare your future adventures, with a focus on how to safely resolve challenging and scary situations harmoniously, and also how to answer gently, but clearly to frustrating strategies your horse might use, such as pushing into you, stopping, or pulling to the grass, and how you can grow together in the process.
Are you ready to look beyond tradition and to become your horse's mentor? No matter where you are at with your horse right now, this program will be tailored to your and your horse's individual and unique needs. It's intensive yet exciting, liberating, and fun.
OUR PART OF THE RELATIONSHIP
Become aware of your horse's imbalances shown through fight, flight, freeze, appease behavior, or body tension. Discover if it's only based on your horse's experience or if it has it to do with the nature of your relationship and that the horse mirrors or shares a theme with you. If it has to do with you, you'll be empowered to take ownership of your part and to release your horse.
Tools:
Get an overview of common relationship styles found in the horse world like people pleaser, skeptic, and controller and let's find out with a video analysis what it means for both of you. Release your horse and yourself from entanglement with a guided meditation.
HEALING WITH YOUR HORSE
Reclaim the power of your life energy and awareness and help your horse heal its past and to overcome its trauma-based behaviors on a physical and emotional level. If it's a shared theme, we often need to heal our own attachment wounds as well, otherwise, we can get stuck in supporting our horse. If you feel it's a shared theme, I'd love to accompany you on your own healing journey with my program 'Towards Self Love'.
Tools:
What is emotional healing? On which levels can we connect? Are there limits in healing our own horse? Support your horse with techniques like Shared Mindfulness, Constellations, and Reiki.
BI-DIRECTIONAL COMMUNICATION
Through a deepening connection with yourself and a profound understanding of how horses think, feel, act, and communicate, you'll be able to create a friendship that is beneficial and fun for both of you, with your very own vibrant and peaceful way of communication, that is solely based on your own values. Learn how to set your boundaries peacefully, but clear.
Tools:
Learn everything about the natural levels of communication with horses: energy, body, and touch language. Follow your intuition, be patient, trust yourself, and create positive experiences together. Change your perspective with a guided meditation.
DAILY TOGETHERNESS
Move free together like in a dance, allow your horse to be in seeking mode, go on adventure walks. Enjoy, and challenge each other. Empower your horse to find its strength and let your horse empower you. Keep in mind, it's a journey, so your horse will still ask questions. In this session, you'll get all the tools to answer these questions and strategies your horse might have clearly, but gently and to interpret its messages for you along the way.
Tools:
Get concrete solutions on how you can handle separation anxiety, fearful behaviors, or how to react peacefully to strategies like pushing into you, stopping, passing, pulling to grass, and more.
The only person who can change your and your horse's life is you. And I'd love to accompany you on this journey! I have taken 15 years of counseling, mediation, and coaching experience and combined it with the core teachings of the most peaceful ways of being with horses I ever discovered, like the Trust Technique, Chi Horsing, and Reiki, and distilled it into my signature 4-step program. The full program contains four 1:1 or group Zoom sessions with detailed materials, several audio files with guided meditations, workbooks, and email support throughout. BONUS: You'll get full access for 4 months to my course Adventure Walk (value $222 CAD).
Hi, I'm Britta, Empowerment Coach, Registered Counselor, Lawyer, Mediator, Certified Equine Facilitated Wellness Professional, and Human & Equine Reiki practitioner. In the video, I talk about my very own story and why I'm so passionate about building a relationship with our horses based on freedom, self-love, and understanding.
Start your journey by booking the one session that speaks most to you first or dive in with the full program, either in a 1 : 1 or two-person group setting. The next available group starts July, 24th 2022 at 10am PST. If you'd like to get to know me first or if you have any other questions, please don't hesitate to pick your free spot for a 20 min. Discovery Session below.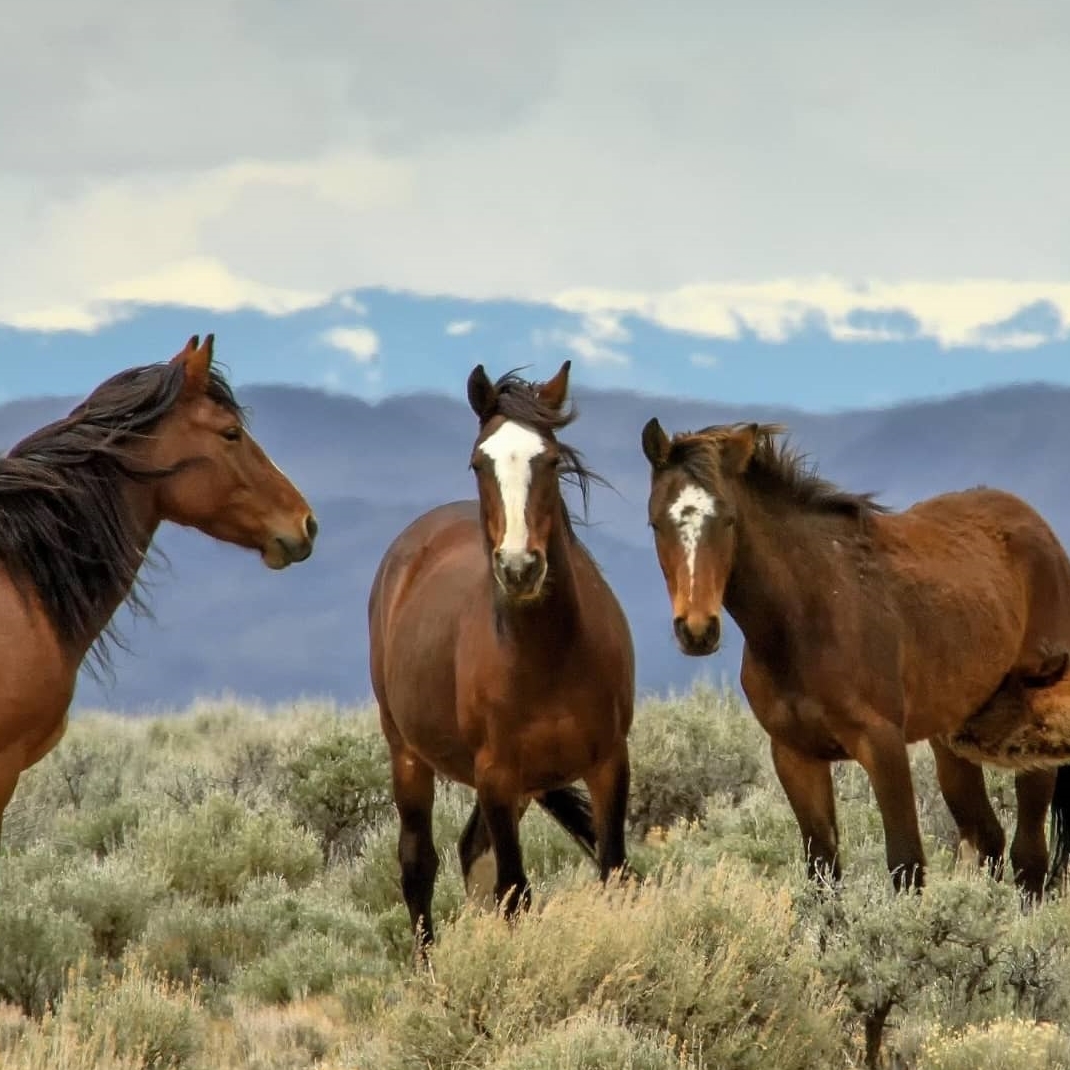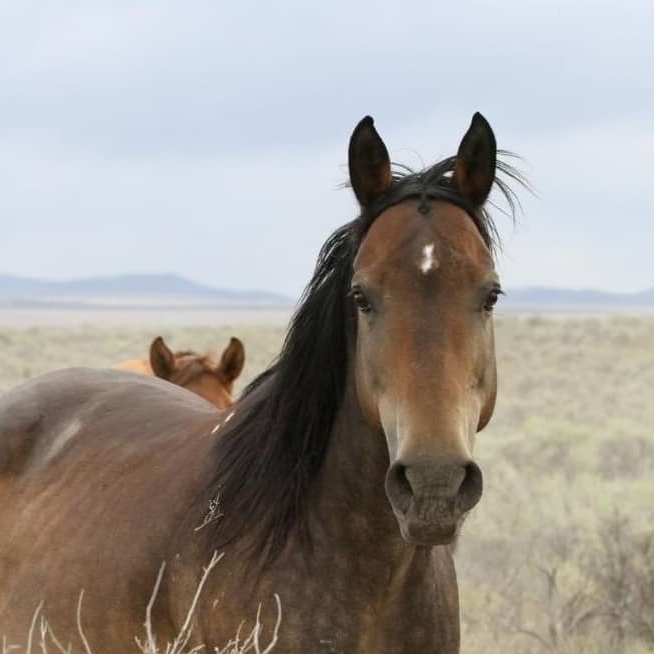 1 : 1 - START ANYTIME
$888 CAD - $680 USD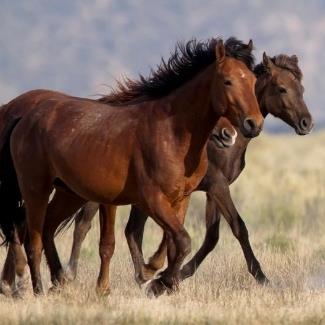 GROUP - START JULY 2022
$555 CAD - $430 USD
Your horse chooses to be with you. Not because it has to, but because it wants to… Let me inspire you to realign with your authentic self and to support you to empower your horse to heal and grow by providing all the tools you both need to transform your relationship.
I'd love to hear from you, please send me a message below and I'll get back to you usually within 24h. Or book your free 20-minute Discovery Session, where we can get to know each other a bit and where you can ask me all your questions.