Transforming Relationships
 PEACEFUL TOGETHERNESS WITH HORSES
Peaceful Togetherness is a sensitive and gentle way of being with horses. We look beyond traditional horse training and focus on harmonious ways to communicate with our horse at eye level. We find new, fun, and exciting ways to be together and learn to respond to challenging situations peacefully. On this website you'll find a lot of inspirations to get a first impression and also ideas on how to begin your journey.
Let me also invite you to download my free eBook and video about peaceful communication in practice, where I describe and show different ways on how you can get your horse off of grass without pulling. You will also find here my newest podcast episode and the link to subscribe to my channel. If you prefer to read, you'll also find my blog here about peaceful ways to be with and communicate with horses at eye level. If you have any questions, I'd be very excited to hear from you. Have fun browsing around.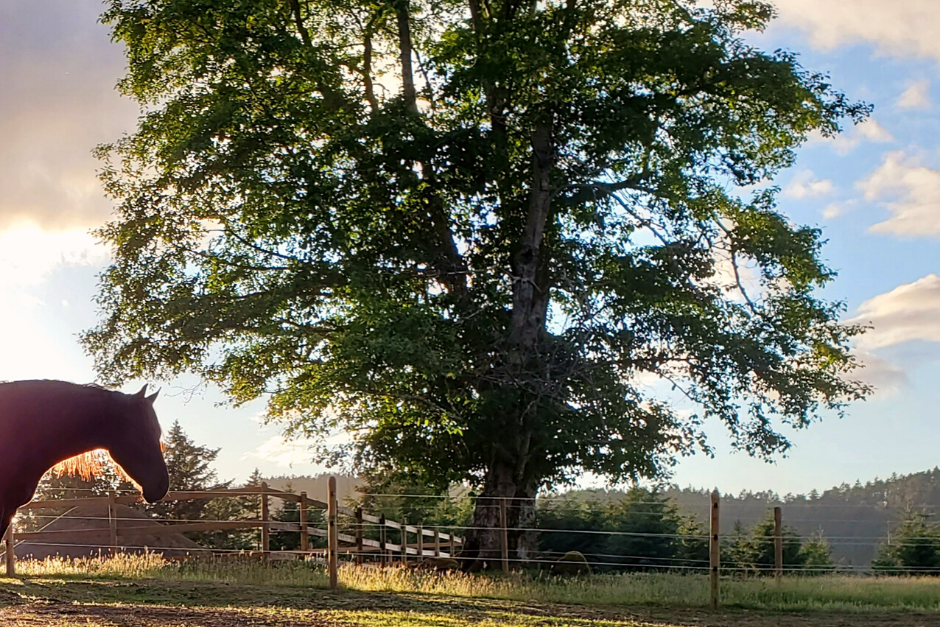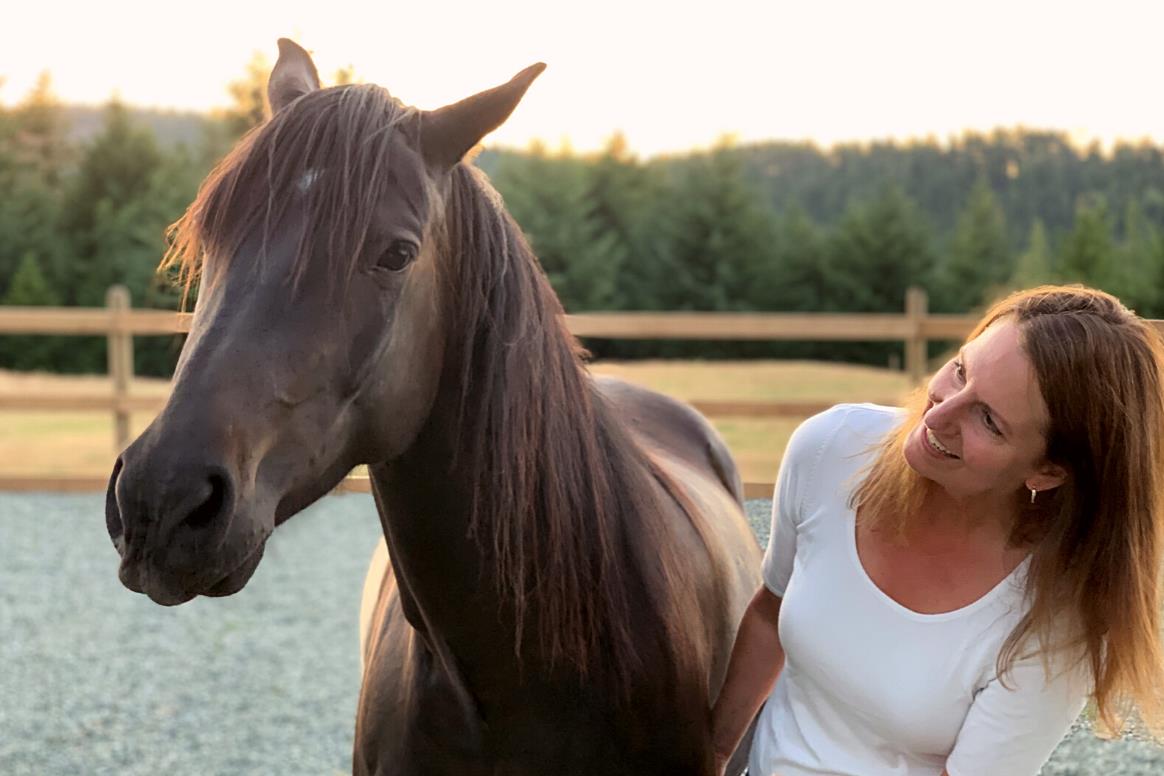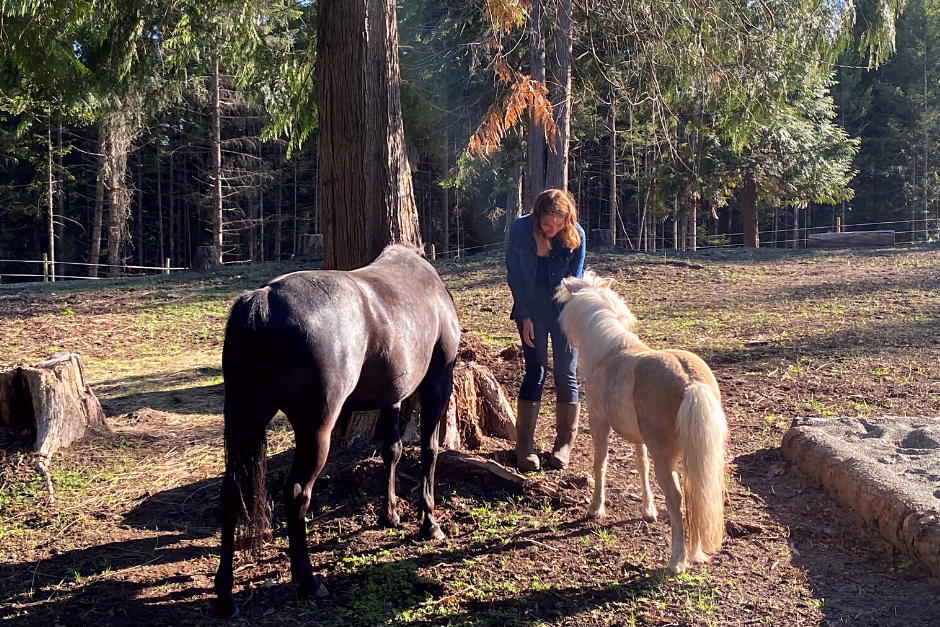 WHAT IS PEACEFUL TOGETHERNESS
Peaceful Togetherness means that horses are not trained for a specific goal or purpose. It's all about the relationship, to be with each other at eye level and do fun things together we both enjoy equally. It's about helping the horse to find its strength and happiness. For that we learn 'horse language', to understand our horse and to become clearer in our communication. That allows us to assess our horse's reactions early on, when we e.g. go out for a walk. Strategies our horse uses, such as pushing, pulling, or refusing to leave grass, are answered peacefully with our intention, body language and rarely through touch. When the horse does something we like, we give a positive feedback, but such behaviours are not trained through repetitive exercises, but answered when they occur.
For a truly peaceful relationship with our horse, we often have to learn to be peaceful with ourselves first, to stop criticizing or judging ourselves. To learn about our own emotions and relationship patterns and how this affects us and others. And how we can change things we don't want in our life anymore or accept what can't be changed. To learn to set boundaries. To find our strength. To trust ourselves enough to be authentic. And to listen to our heart and intuition. With that we can heal. And grow. Together with our horse.
This is not your way, if you want your horse to function and if you're not interested in looking at your part of the relationship. And that's ok too! But if you're curious and open to this wonderful and unique path, I'd like to invite you to download my free e-Book and video 'Easy Grazing' below, in which I'd like to give you a bit insight into this very different and gentle world. You can also listen to my podcast or read carefully selected articles in my blog below. To learn more about your and your horse's possible journey click here.
PEACEFUL COMMUNICATION IN PRACTICE
Grazing is the cherry on top of a long walk. It's not only good to take a break and for the horse to satisfy a basic need (eating), but horses also use it to eat herbs they can't find where they live. Letting horses graze however, can become a real challenge, if the horse pulls us constantly to the grass, or refuses to leave. In my e-Book and video I show you four different ways how you can solve this situation peacefully.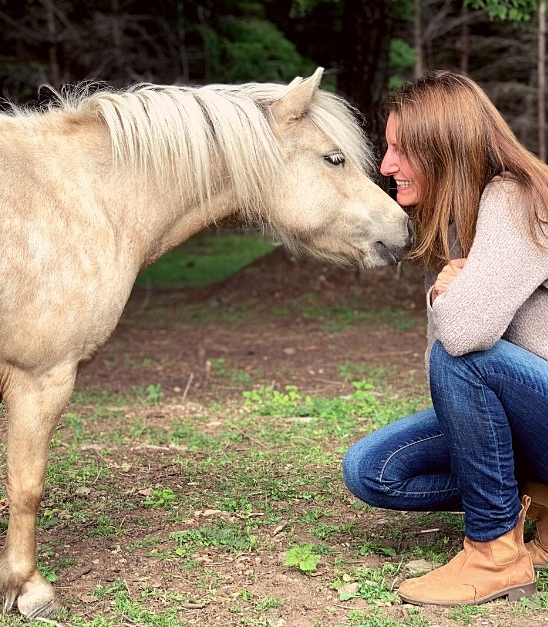 Here you'll find my favourite podcast episode, for all other episodes click here.  To get your free Easy Grazing eBook and video click here. If you'd like to get notified about new inspirations, please connect with me below.
There are so many different ways to share ideas, tips, and knowledge. To make it easier for you to get an overview, I collected the six most important articles or contributions here in my blog. Carefully selected, with a focus on topics that can help you to find out, if this journey is resonating with your heart. Linked are posts from Facebook, Instagram, and from my podcast. Have fun browsing around!