Let's talk about how you can ask for and maintain your sacred personal Space with your Horse naturally and peacefully, inspired by the Way in which wild Horses communicate with each other.
You find yourself in a challenging situation with your horse, either when your horse is free or when you lead it in the barn or in unfamiliar terrain, and the behaviour is at a point, where you also become nervous, or you just don't know what else to do – as nothing you tried so far brought long-lasting results. And now you're looking for new ideas and strategies on how to solve this.
Let's find out, what the true psychological or energetic causes behind our horse's behaviours and reactions are, and address the reasons that cause them. Get holistic, peaceful, and hands-on solutions to deal with those challenges.
We'll meet for an hour on Zoom and on a shared screen we'll take a look at your video together to understand, where exactly your horse's behavior comes from, which parts might have to do with your horse's past, other horses, or how it lives, and also if there are parts that might have to do with your relationship. If we don't understand our horses on a deeper level, it's almost impossible to feel true compassion, which then often leads us on the path of frustration and falling into old patterns.
After this reflection, we'll create a long-term plan, that you can follow (depending on your goals, values, and hopes) to create the change you're looking for. We will then break this plan down into small steps so that you know exactly what to do when you're in a tense or difficult situation instead of falling back into old patterns. Having this plan and hands-on solutions will give you the clarity and confidence you need to embark or continue on your gentle and peaceful path together.
Before our Zoom session, please send me a video of up to 20 minutes of you and your horse. I will watch it twice before our session. How to film it: Ask someone you feel comfortable with to film you. Start when you enter the paddock or stall, how your horse approaches, and when you put the halter on. Then take your horse out to the arena and film short sequences of your usual training (no riding please). Also, spend some time together with your horse at liberty, as its reactions are usually much clearer when it is free.
Also, include a sequence where you lead your horse, and, if possible when you take your horse out for a walk in unfamiliar terrain. Please also include a few minutes of when you groom your horse and also, please ask it to lift its legs for you. Film your horse for a few minutes in movement and ideally how it is when it is in contact with another horse. Please film in landscape format and with the original sound. Then please send me the link to the recording, e.g. via WeTransfer or YouTube to my email britta.zeimer@gmail.com
You are the Expert for your Horse and your Relationship. What a Video Analysis can do, however, is to give you Ideas, Perspectives, and Tools to bring you a big Step forward in Dealing with the daily Challenges with your Horse.
Hi, I'm Britta, Empowerment Coach, Registered Counselor, Lawyer, Mediator, Certified Equine Facilitated Wellness Professional, and Human & Equine Reiki practitioner. In the video, I talk about my very own story and why I'm so passionate about building a relationship with our horses based on freedom, self-love, and understanding.
➔ We talk about what your horse wants to achieve with its behavior and what the unmet needs behind it might be.
➔ Discover which messages you may be sending unconsciously to your horse – and what this means for both of you!
➔ Get hands-on solutions on how to change the situation for the better, tailored to your and your horse's needs!
➔ The possibility of a follow-up email in case of arising questions!
➔ A completely new, much deeper connection to your horse!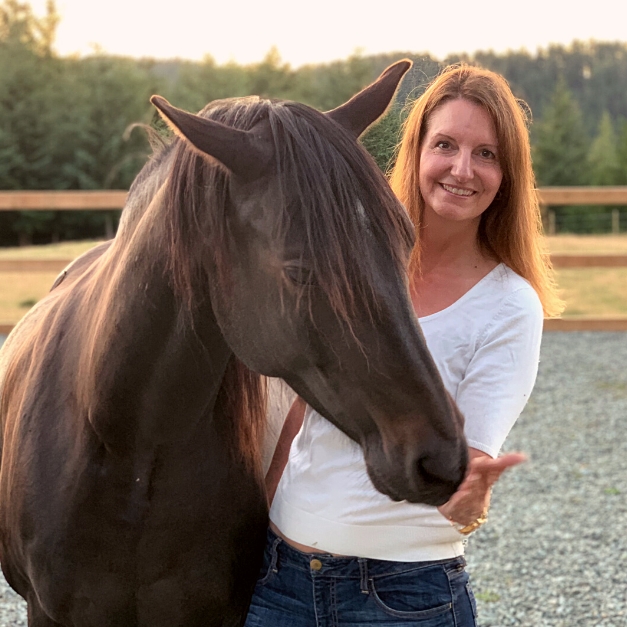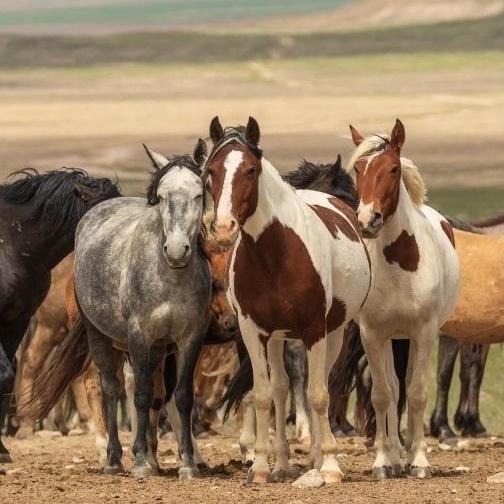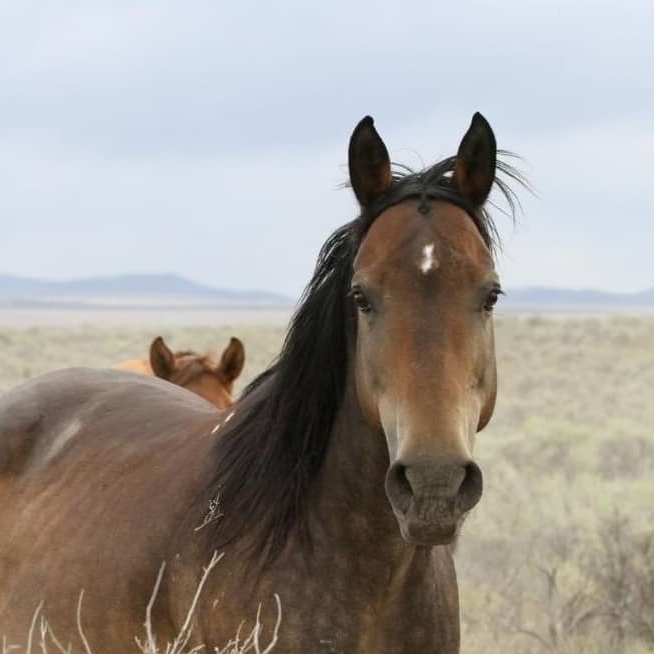 ➔   If you're just looking for a quick fix, no matter the methods.
➔   If you want an obedient horse that functions at all times.
➔   If you're not interested in exploring the relationship with your horse in new ways, or you're not open to learning more about yourself, your themes or patterns, or what you might need to change so that your relationship can develop positively.
Everything that happens when we're together with our horse is a reflection of our relationship. And that's why it's so important to pay attention to our everyday interaction, when our horse is free, to our communication but also to our own thoughts, energy, and how we treat ourselves and our horse. How do you live? How does your horse live? How do you interact when you are free together? Are there already problems, miscommunication, and difficulties? If we take a look there as well, we often already recognize possible causes for our challenges, and new, peaceful solutions and possibilities often open up by themselves. Questions? Message me.
Counselor
It's your and your Horse's Life
Imagine the Connection with your Horse is so pure and your Communication so easy that when you're together you can answer all of your Horse's Questions and offer peaceful Solutions to Strategies it may use effortlessly so that your Walks together are a Pleasure for both of you.
Just send me a message below to book your video analysis. If you're not sure yet, if a video analysis is right for you, or if you have any other questions, I'm also very happy to hear from you. I'll get back to you usually within 24h.
Email: britta.zeimer(at)gmail.com