Discover my Collection of Blog Articles and Podcasts. Enjoy and feel free to reach out with any Questions or Comments you may have.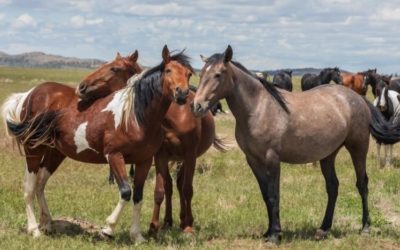 Level 1 – From a Distance Before we get closer and make contact with a herd of horses, it's best to first slow down a bit our speed (from our busy day) and maybe do some relaxation exercises. It's important to check our body for any tension and if we notice tight...
read more
In this free Dream Journey, you will meet your horse at a special Place and you can then exchange everything you want each other to know.
Enjoy!
I believe our Horses tell Stories about us and our Relationship and that it's our unique Ability to read and guide each other that will allow us to create a Bond beyond what we've ever hoped for. Let me inspire you to learn from wild Horses how we can establish a more natural communication with each other – without conditioning and conflicts.
Please send a message to the email below, if you have any questions or comments. I'm really looking forward to hearing about everything that's on your mind.
 britta.zeimer(at)gmail.com